Hiking (or trekking as they call it in Southeast Asia) at sunrise is one of the many activities available from the mountain town of Ubud, Bali. There are several options but the most popular is the hike up Mt. Agung as it is Bali's tallest peak and an active volcano. Since Mt. Agung was erupting while we were in Bali, and the island had evacuated a 10 KM radius around the mountain, this hike was out of the question. The next best option? The nearby Mt. Batur (also a volcano) which should offer amazing views of the erupting Mt. Agung.
The van picked us up from our hostel at 2:00 AM. After 30 minutes of winding mountain roads, we pulled over at a coffee plantation for breakfast; pancakes and coffee. After another 30 minutes in the van, we arrived at the trailhead. We linked up with our guide and started up the mountain (you must have a guide to hike the volcanoes in Bali). It was still pitch black so we couldn't see much but could tell that we were in some pretty thick fog.
We hiked for about 2 hours before we started to see some light coming from the horizon and reached the first look out point just as the sun started to rise. It was so surreal being on top of the mountain with the sun coming up, the clouds far below, and erupting Mt. Agung across the valley.
Apparently, the monkeys wake up when the sun rises because they started to walk out of the trees in droves. Unfortunately, they have clearly been fed by humans for many years and would not leave us alone as they looked for food. They are cute though!
After about an hour at the first overlook, we continued up to the summit. At the top we had even better views as the clouds started to burn off. We hung out for about another hour before making our way back to the car.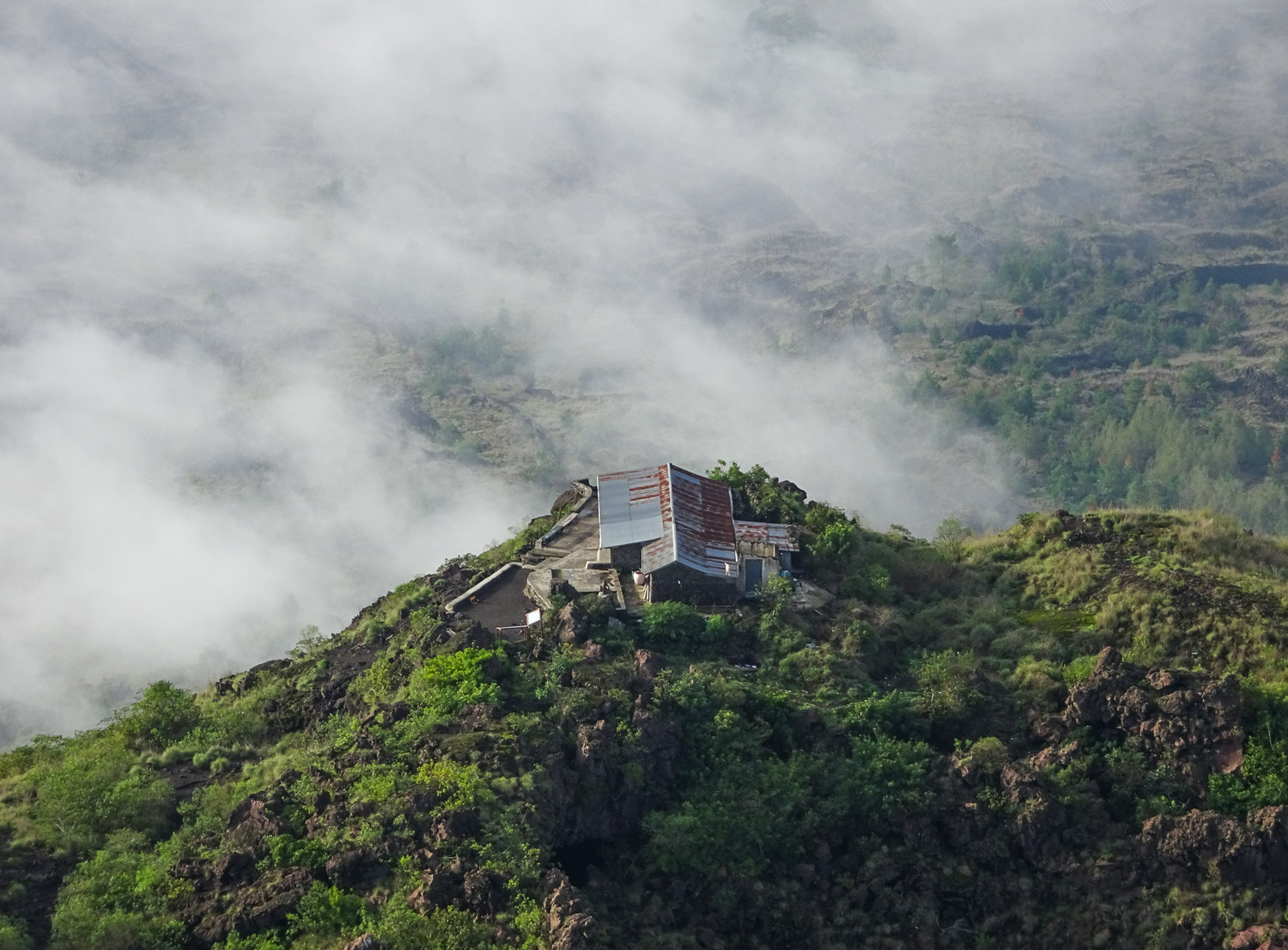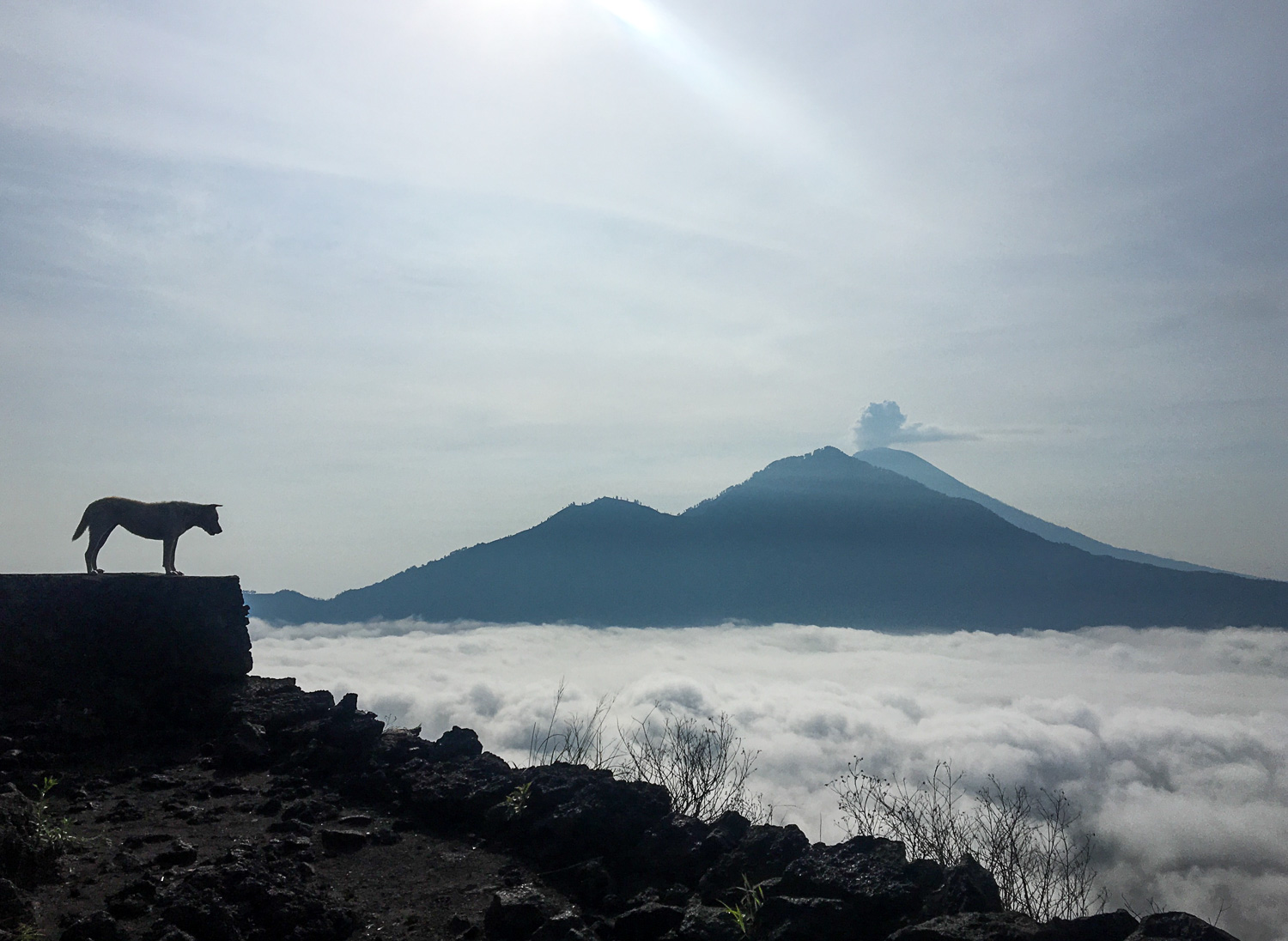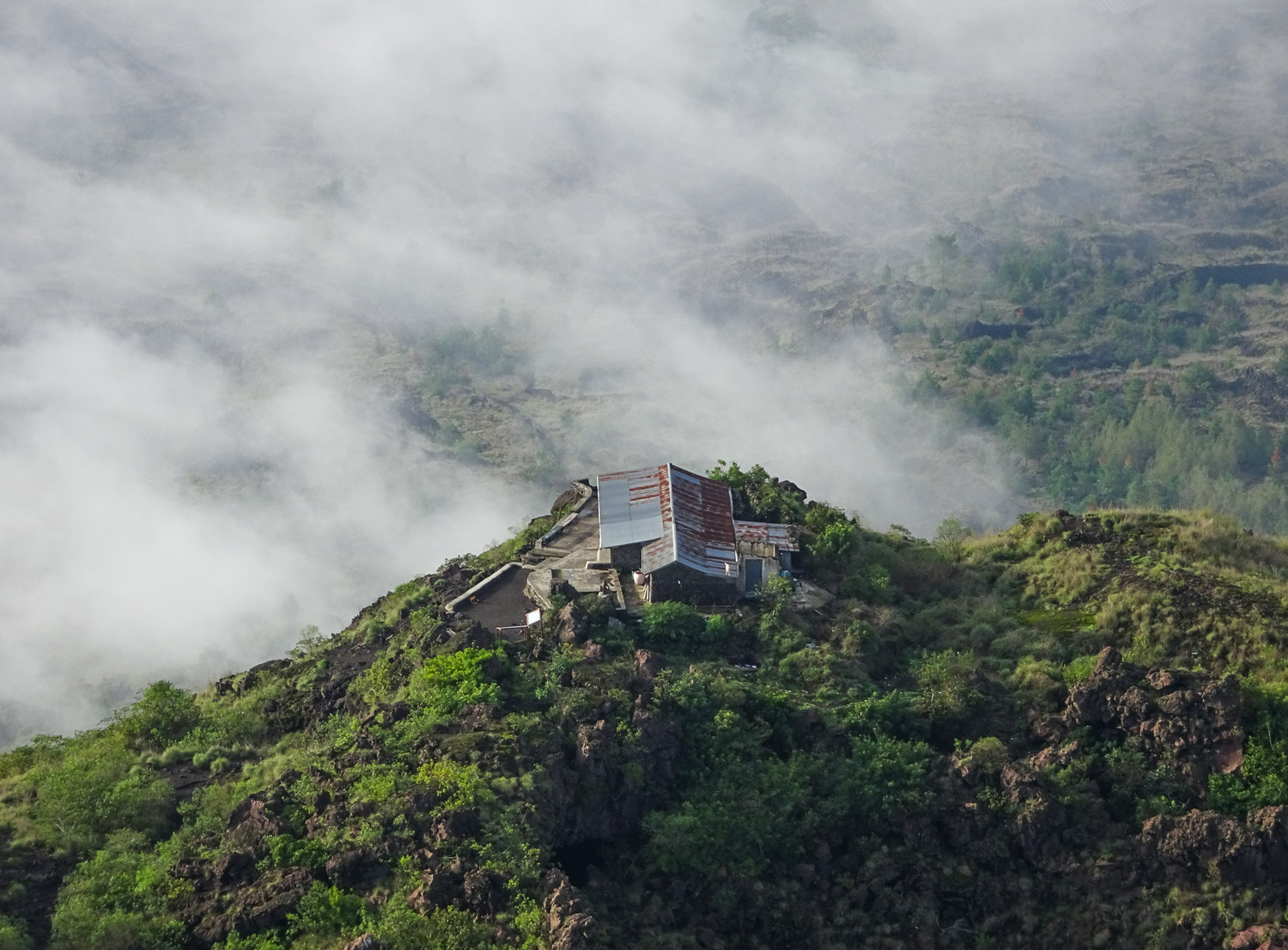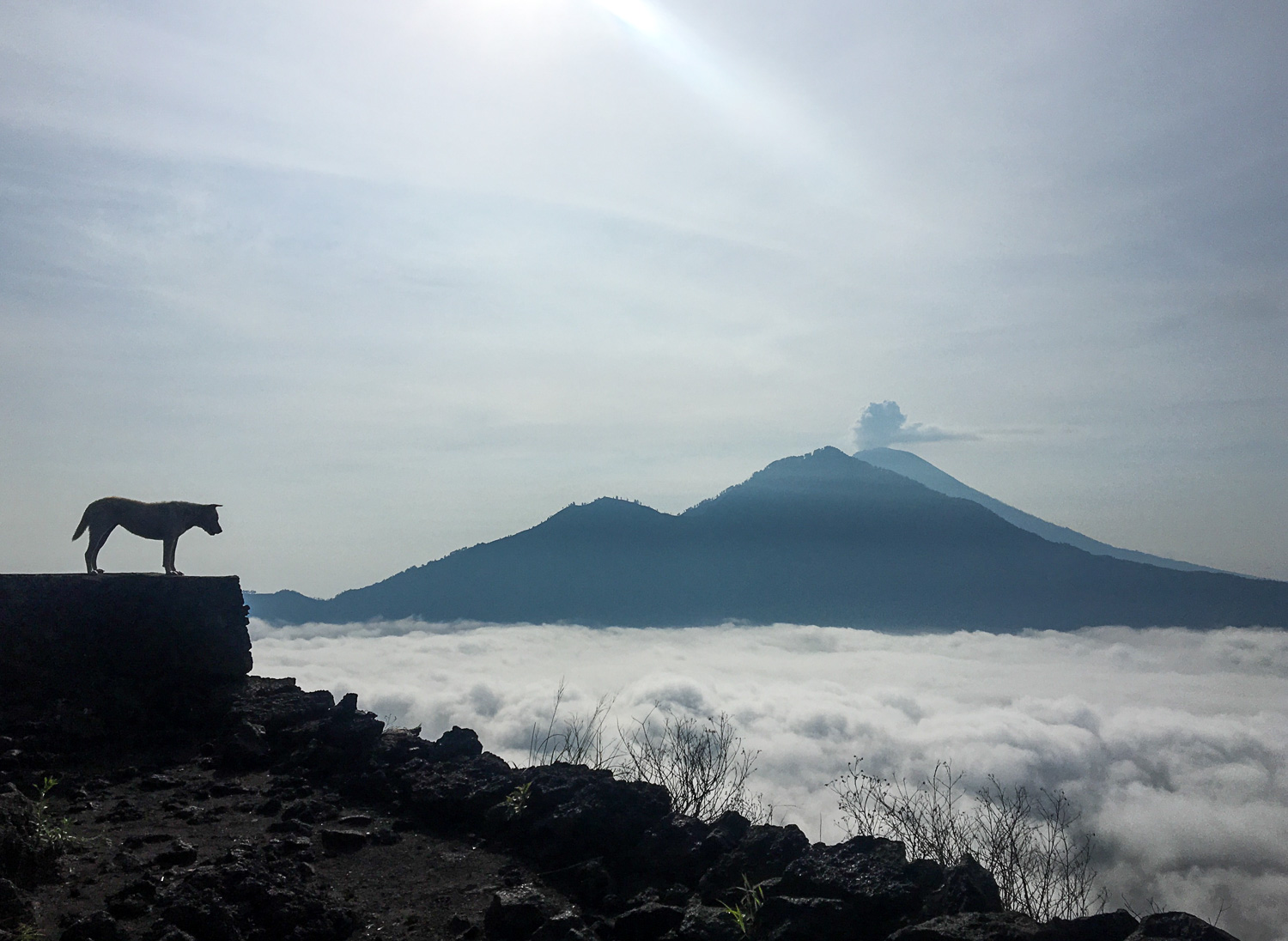 This will be one hike that we never forget! Dawn patrol hikes are beautiful, even without erupting volcanoes on the horizon. Bali, you truly outdid yourself this time!